Posted On Mar 04 2018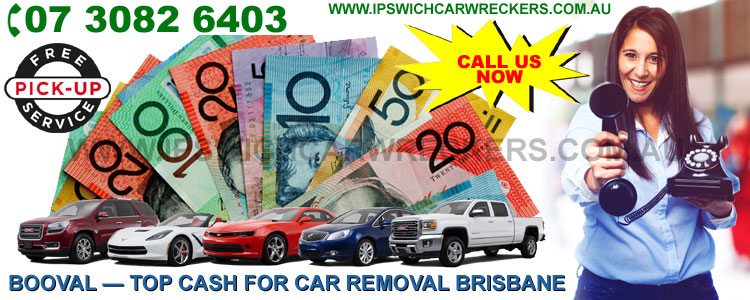 Booval Wreckers | Old Scrap Unwanted Cars To Sell – Cash For Cars Booval
Why hold onto the unwanted car when you can make money through Cash For Cars Booval with us. We at, Ipswich car wrecker, buy cars for cash of any make and model. So, whether you own a European car, American Car or a Japanese car, we will buy it from you for highest cash.
Role of Car Buyer Booval
Role of a Car Buyer Booval involves buying an unwanted vehicle and disposing it off in an un-harmful manner. We at Ipswich car wrecker take our responsibility towards our environment very seriously and therefore all our methods of vehicle disposal are environmental-friendly methods. car buyers online methods include
1. Resell – Not all vehicles that we buy are a junk or useless vehicle. Many times we come across a vehicle that is in a perfectly working condition or a vehicle that can be useful post minor touch-ups. Such cars ideal for a pre-owned market. Therefore, when we come across such vehicle, we sell them at an affordable price in the second-hand market.
2. Reuse – Demand for spare parts and used spare parts are on increase. With our reuse method of disposal, we meet such requirements and also are able to help conserve natural resources. Vehicles that are no longer road worthy but have usable parts fall under this category. Here we dismantle the vehicle and remove the working parts. After refurbishing and the quality check we sell them on the spare part market.
3. Recycle – This method is ideal for a vehicle that is completely damaged or wrecked. Such vehicles are beyond salvage and even the parts are damaged rendering them useless. So, we recycle such vehicles and sell metal to companies that use recycled metal.
Thus, ours is a win-win method of car disposal.
What type of vehicles does Car Wreckers Booval buy?
We as a company are not particular about the types of vehicles we buy.
Whether you own an American, European or Japanese make of car, we are happy to buy it from you.
We deal regularly with vehicle models such as Vans, SUVs, cars, trucks, commercial vehicles, and UTEs. So, if you have these models or any other wanted model vehicles, call us and earn cash for used cars and Cash for unwanted cars brisbane.
Also, the condition of the vehicle is no concern to us. Whether it's junk car, scrap car, dented car, deteriorated car, wrecked car or an accidental car. We buy them all and also get cash for junk cars, cash for damaged cars and cash for accidental cars.
So call us and junk cars for cash or scrap cars for cash without any hesitation.
How to Sell My Car Booval?
Thinking about how to sell my car Booval? Don't worry, with us it is very easy to sell old cars for cash. Just follow our steps to earn fast cash for cars Ipswich qld without any hassle or tension.
1. Share vehicle information – On deciding to sell your car, call us with your vehicle details such as the age, the make and the model of the vehicles. On the basis of the information, we give you quote on your vehicle. Only if you accept the quote, we proceed further.
2. Receive the offer – We arrange for a physical evaluation of your vehicle at a date and time convenient to you. After the inspection, we make you an offer on your vehicle.
3. Earn top cash for junk cars – After you accept the offer, we arrange for car removals. And also make the payment on the same day.
Sounds simple right? So, wait no more call us to get cash for cars.
Car Removals Booval
Ipswich Car removals Booval is an important aspect of car selling. We ensure that we plan the removal in such a way that there are no damages to your property or car. We also ensure complete safety of our team members. We provide regular training on operating the machine to our team. Also, undergoing safety training is mandatory for all our employees.
Also, we take good care of our machines. They undergo regular-check up and maintenance. Also, the coolant, petrol, and batteries are regularly checked to ensure optimum performance. Refuse and Recycle Centres
Want to sell cars for cash, where to contact Ipswich car wrecker
We would be glad to hear from you at any time you decide to get rid of your unwanted car.
There are various ways to contact us.
Booval QLD 4304, Australia