Posted On Jun 23 2022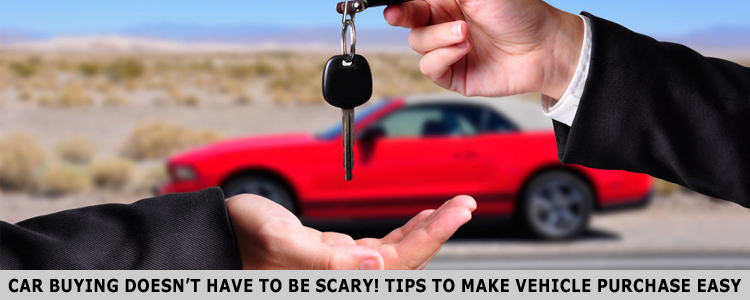 Whether you buy a new car or an old one, buying a car is a necessity these days that you cannot overlook. Owning a car makes traveling from one place to the other both easy and convenient. Generally, buying a car involves a hefty amount of money. So, you would want to do some deliberation before making your final call.
From the price to the quality of a car or vehicle, you are likely to think about several things at once.
Here are some handy tips that can make the process of purchasing a vehicle simple and easy for you.
1. Arrange for the finances
Financing is a core aspect of buying a car. You can either arrange for it on your own or approach a private vehicle dealer for it. The amount of money you need to buy a car can be huge, depending on the type of car you wish to buy. New cars are more expensive than used cars.
If you have a junk car, you would want to sell it and get as many dollars as you can. Ipswich Car Wreckers can help you get cash for junk cars in Ipswich with the best value.
You can adopt the same approach for any other vehicle. For instance, you can obtain cash for a truck in Ipswich using the same method given above.
You would be better off arranging finances for the purchase of a car or any other vehicle on your own. This way, instead of going with the choice of a private vehicle dealer, you can go with your own choice of vehicle. This may help you save money as your preferred car may be less expensive than the one chosen by a private vehicle dealer.
2. Do your market research with a critical eye
The car market is volatile, meaning that it can change instantly. On your part, you would want to make certain that you buy your car or any other vehicle at a time when the market is stable. The sure-fire way to do it is to do thorough market research.
Whether you plan to purchase a new or an old car, you need to analyze the market well before you take the next steps to make your plan a reality.
3. Pay attention to your requirements and preferences
Buying a car or any other vehicle by brushing your preferences aside can defeat your purpose of buying it. Do you need a luxurious car or a standard one? Or, are you interested in investing in a used car that can serve your needs?
Getting answers to these questions will determine if the car or vehicle you wish to buy is in line with your preferences. Also, you need to strike the right balance between the nice-to-have features and the must-have ones. Unless you are generous with your budget, you would want to stick with the latter.
4. Avoid approaching a dealership with the idea of purchasing an add-on
At the dealership, many salesmen would try to convince you to buy add-ons. Because salesmen are motivated, overcoming their persuasion can be challenging for you. The best thing you can do is tell yourself that you can buy certain accessories online at a much lower price. Some such components include heated seats, GPS navigation, and other such parts.
Also, the dealership may persuade you to buy gap insurance, paint protection plans, tire protection plans, and extended warranties. If you feel unsure whether to go with the offers of a dealership or not, remember that you can get the add-ons to insurance from insurance companies. By comparing the offers of different insurers, you have a better chance of getting the desired deal.
Final thoughts
If you follow the above-mentioned tips religiously, buying a car or any vehicle wouldn't be scary. Instead, it would be great fun. Now that you have come to know about the tips that you must follow to turn the purchase of a car or vehicle into a fun activity consider implementing them for the best outcomes.