Posted On Apr 18 2022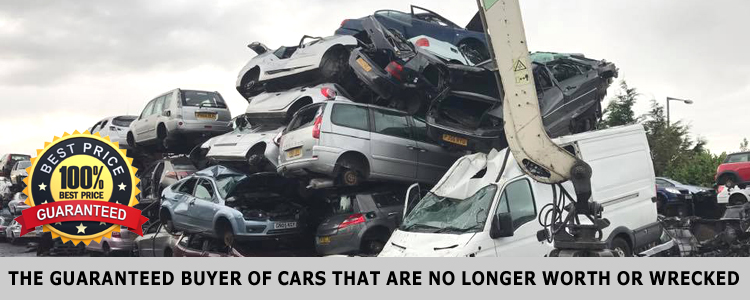 Car accidents or mishaps happen when you least expect it and can raise havoc in your life. Apart from the personal damage it causes to the people present inside the car during the accident, it can also cause your car to turn into a wreck if the accident has been serious. Owning a wrecked car can be a cause to worry because you end up with a vehicle that is not in a condition to drive. But how do you sell a wrecked car? Is it possible to sell a wrecked car for cash? Or, are you only left with the option to discard such a wrecked car?
Well, there is some good news for you! Car wreckers are a savior in such a condition because they buy all types of cars irrespective of their condition. Whether your car can be repaired or beyond repair, they buy your car instantly.
Sell old and wrecked cars fast
Car wreckers specialize in buying junk cars, wrecked cars, and old cars that are no longer in a state to get repaired. Also, you do not have to take any hassles of taking your car to the company because they themselves take up the responsibility of transporting your car from your location. All you need to do is to call them, and they will reach your doorsteps for a quick evaluation to present you with a price quote.
How can you sell your wrecked car with a 100% guarantee?
Well, selling a wrecked car has become a lot easier, all thanks to cash for car companies that have made such a thing possible and a lot more convenient. Here are a few basic steps that you need to follow for selling your old wrecked cars:
Share information
For this, you need to call a cash for car company and tell them the condition of your car. Furthermore, you should give more details about the car model, and manufacture year and answer any other questions asked by the buyer so that they can get an idea about your vehicle and its condition.
Scrutinize your offer and decide
Once you help the cash for old car buyer Ipswich with all the necessary details, they seek an appointment from you to evaluate your car and put forward a deal for the purchase. Further, you can look over the offering and make up your mind whether to sell or not to sell your wrecked car.
Schedule pickup
If you are ready to agree with the quote, you can go ahead to give the nod for the same and schedule a pickup. You do not have to worry about the transportation because all such things are taken care of by their staff, and all you need to do is sit back and relax until their representatives reach you and give you instant cash in exchange for your wrecked car.
Sell your wrecked car to us for quick cash
Cash for car companies has changed the way people used to sell cars. Also, they have removed the dilemma from the minds of car sellers who have cars in a scrap condition. Whether you have a vandalized car or a car that has accrued severe damages due to a natural disaster or accident, you still have a chance to sell them as such companies value all type of vehicles and buy it in any condition.
May it be an accidental vehicle or a fully damaged car, we buy them all. So, what are you waiting for? If you have wrecked cars or any other car lying in your garage that is no longer worth using, contact us now and get cash instead of from the comfort of your own home once the deal is sealed.