Posted On Dec 14 2021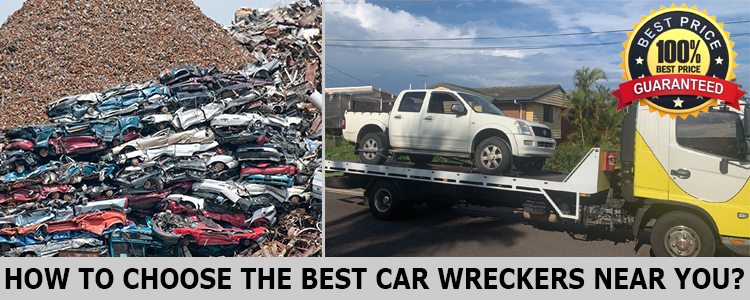 Selling your car to wreckers is always a good option. You can get rid of your car at the comfort of your home and nobody hates some instant cash in the pocket. It is convenient, quick, and safe. However, there are plenty of scammers in the business who might be putting you in a position of less. Sometimes wreckers may offer you a good price for scrap cars but charge for their services and you end up paying the money you shouldn't have. This is why there are some factors to consider while selling your car to wreckers. We have some tips for you that you can keep in mind while scrapping your old car:
Make More Calls and Visits
Many times, we talk to a car removal company that looks so promising that we look no further and sell our car to them. This is not the wisest thing to do. You must reach out to at least three car wreckers for a cash quote. Compare their prices and services before you book your car removal with them. You can also check their customer feedback on the website to know whether they are genuine. Make sure you are dealing with a licensed car wrecker. Once you have compared the prices and services, you can book your car removal with them at a suitable time and location.
Pre-arranged Towing and Paperwork Service
You do not have to make any prior arrangements while selling your car to wreckers. Make sure that your car removal company is providing you with towing services. A team of car wreckers will come to your location with a tow truck, tools, and other safety equipment. They will take care of the loading and transportation. What's the point of selling your car to wreckers if you have to take any of these troubles? Do not forget to ask your car removal company about their services before you schedule a car pickup with them.
Most car wreckers also arrange all the paperwork for you. They make sure that all legal formalities are taken care of and you do not get into any trouble after the sale of your car. If your car wreckers are not offering you this service, you must look for better car removal companies near you.
Get Instant Cash on the Spot
If you want to get some quick cash for your junk car, wreckers are your only solution. Sell your car to the wrecker that is willing to pay instant cash on the spot. They will come to your location, inspect your car to check whether the condition is as described, and pay you then and there. Moreover, you can sell all makes and models of cars regardless of their condition. Even if your car is accidental or unregistered, sell them to car wreckers and get your instant cash.
These are a few things you must look for in your car wreckers. Car wreckers dispose of your vehicle in an eco-friendly manner. They sell used auto parts to car owners and recycle the other auto parts. This is why you get the best price for scrap cars of all makes and models. It is not only an environment-friendly way of getting rid of your car but also a quick and easy method. However, make sure that you have checked the reviews, services, terms, and conditions before selling your car.