Posted On Sep 22 2021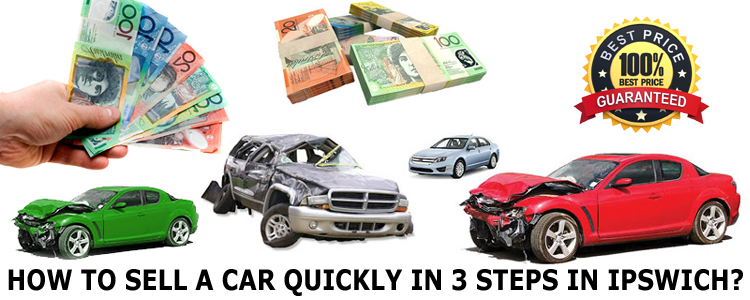 How many of you have heard that for a quick car sale you need to have enough time & money? You might have heard of complicated tasks i.e., gathering the necessary documents, set an asking price, advertise your car and negotiate with potential buyers. Is it only the option to sell a car quickly? Not at all!! Here's what we have come up with the best option is – Car Wreckers!!
We at Ipswich Car Wreckers are the leading wrecking company offering attractive cash for cars. We accept all makes & models regardless of any condition. With us, there is no requirement to do a paint job or advertise the vehicle hoping to attract the right buyer. All you have to do is contact our support team & let them know about the details of your car i.e., Make, Model, Year, Odometer Reading & Mileage Covered up.
A professional & Insured wrecking company will buy your vehicle as it is be it scrap, abandoned, or wrecked. They'll pay you the cash amount right on the spot. However, selling a car on your own means devoting huge time & effort. Despite this, people don't get the desired offer. Isn't it seeming frustrating?
Follow 3 Steps & Sell Any Car Within 24 Hours
Free Online Inspection-
The first step is to avail of the free online valuation on a used car from an authorized company. Not all companies are offering this offer; however, you have to find the right one. But make sure to give all accurate details so that you get a fair & accurate offer. We also provide cash quotes in no time which is non-obligatory. For online quotes, you can fill the Online Enquiry Form!!
Schedule Free Car Removals-
One should try to get quotations from different companies & compare them. The offer which seems to be best, go for it. But you won't find the top cash for cars offers better than Ipswich Car Wreckers. Once you accept the offer, the company will schedule car removals and may ask you for towing charges. But if you deal with us, there are no hidden or administrative charges for it. We pick up the cars right from the location of the car owner anywhere in Ipswich.
Get Paid On The Spot-
If you choose to deal with us, we are going to pay you instantly right in your hands. The cash amount can be between $150 to $9,999 depending on your car's part condition. Additionally, we pay cash for all brands no matter what age, condition, make, or model.
Honda: Accord, Ascot, Civic, Domani, Fit & jazz, Integra, Legend.
Mitsubishi: Challenger, Chariot, Colt, Lancer, Cedia, FTO, GTO, Pajero, Mirage.
Nissan: Pulsar, Safari, Skyline, Silvia, Stagea, Avenir, Bluebird, Elgrand, Homy, Primera, Presea, Sunny, Serena.
Hyundai: Accent, Getz, Lantra, Sonata, Tucson, i30, i35, I 40.
Peugeot: 206, 306, 307, 406,
Volkswagen: Beetle, Golf, Polo
BMW: 316i, 318i, 320i, 520i, 525i, 720i, 725i, 728i.
Mercedes: Benz Truck or car or Vans
Toyota: Hiace, Hilux, Surf, Corona, Camry, Caldina, Carib, Dyna, Duet, Alezza,Corolla, Avensis, Aurion, Allex,
For More Information, you can call us at 0730826403!!