Posted On Sep 21 2021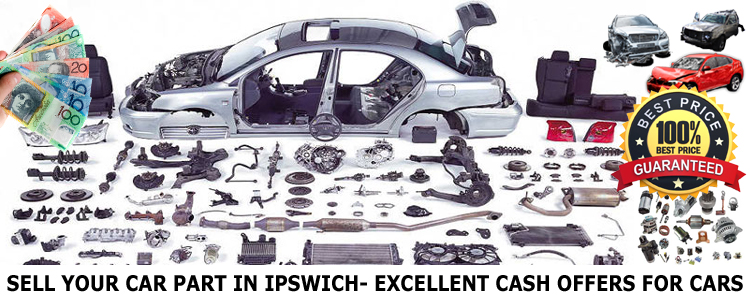 Do you have a scrap, used, or abandoned vehicle serving no longer in Ipswich? What if you get a chance to sell its parts for some decent amount of cash? Yes, you have heard it right as wreckers or scrap car buyers purchase the vehicle from you at once & then dismantle them for its parts. If you know the car's parts thoroughly, you can remove them yourself and then sell them all separately. But the second option is quite a time & effort-consuming.
Additionally, it needs some experience on removing the car's part & their evaluation. This is all because wrecking & dismantling several wrecking yards in Ipswich is offering the Huge Inventory for Used Auto Parts at cheap rates. Everyone should opt for part wrecking services as it's going to biggest environmental savior!!
How Do I Sell My Scrap Car for Parts?
If you are looking for a straightforward process for selling your car for parts, you should approach Ipswich Car Wreckers Right Away!! It's going to be a quick, reliable & hassle-free process. First of all, you don't need to remove the parts & clean them. Secondly, You don't need to list it online & shipping it. Thirdly, there is the retirement of doing all the other tasks that make the process quite tedious. Ipswich Wreckers know that you need some cash & that's why you are selling your car for its parts. By considering this fact, we offer cash right on the spot. But if you are selling parts individually, it could take weeks or months to get the cash. So, let us remove the clunker from your place anywhere in Ipswich & put cash straight in your pocket.
Get Free Detailed Vehicle Inspection Today
If you have made up your mind to go ahead with Ipswich Truck Wreckers, you are only required to call them along with details of your car. We need make, model, year, odometer reading & mileage covered up. Our in-house team appraiser will give you cash quotes based on the information you give. The quotes are obligation-free. Most importantly, you can sell cars & get quotes for any brand i.e., Mitsubishi. Toyota, BMW, Audi, Ford, Honda, Hyundai, Holden, and many more!! Simply follow the mentioned steps & get your vehicle dismantled for its part.
Call & provide us with the details.
Accept or reject our Cash for Cars offer.
Schedule a Free Car Removal.
Count your Cash!!
Your old or unwanted vehicle can be sold for cash anywhere between $150 to $9,999 depending on its condition. Of course, if your car condition is good, you have probably a high chance of making the best dollars. Simply, don't believe our words just call us & compare our prices with other companies across Ipswich. You will find us the higher cash for car paying business. All the parts of scrap cars are valuable for us no matter what i.e.
Tailgate
Speaker System
Seats
Windows
Gauges and meters
Ignition system
Doors
Rims, Tyres, and Wheels
Catalytic Converter
Battery
Air Conditioning System
Door
Window
Scrap Metals
Transmission System
Lighting system
Sensors
Starting system